Urban Green Spaces and Biodiversity
The Parks and Gardens department is a reference in the introduction of eco-efficiency measures in managing urban green spaces (selecting species according to what they offer and their adaptability, increasing the efficiency of irrigation systems, composting, etc.) and in the application of a purchase and contracting policy that respects the environment and includes ethical and social criteria (contracting labour insertion companies, purchasing uniforms according to sustainability criteria, etc.).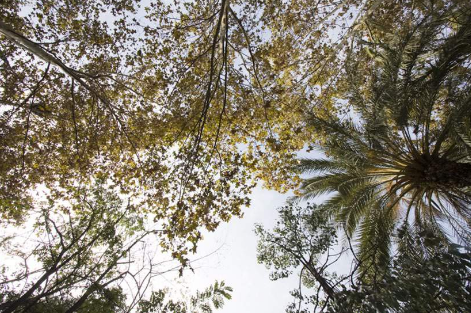 With the 2020 Plan for Green and Biodiversity in Barcelona (Pla del Verd i la Biodiversitat de Barcelona 2020) the +SCC Programme has taken on new challenges, such as:
Expanding green spaces and biodiversity in existing spaces and municipal buildings (rooftops, façades, terraces, courtyards and patios, open spaces, etc.).
Seeking to expand and improve green spaces and biodiversity in new municipal buildings and urban projects.
Promoting the values of biodiversity among municipal workers.
Promoting initiatives in compensation and care for the territory.
The Urban Canopy project (Canòpia Urbana), winner of the competition for the transformation of the Plaça de les Gòries, the green roof of the Fàbrica del Sol or the green façade of the Baró de Viver Civic Centre are examples of the city's commitment to green spaces and biodiversity, and are also examples of how exemplary it is in doing so.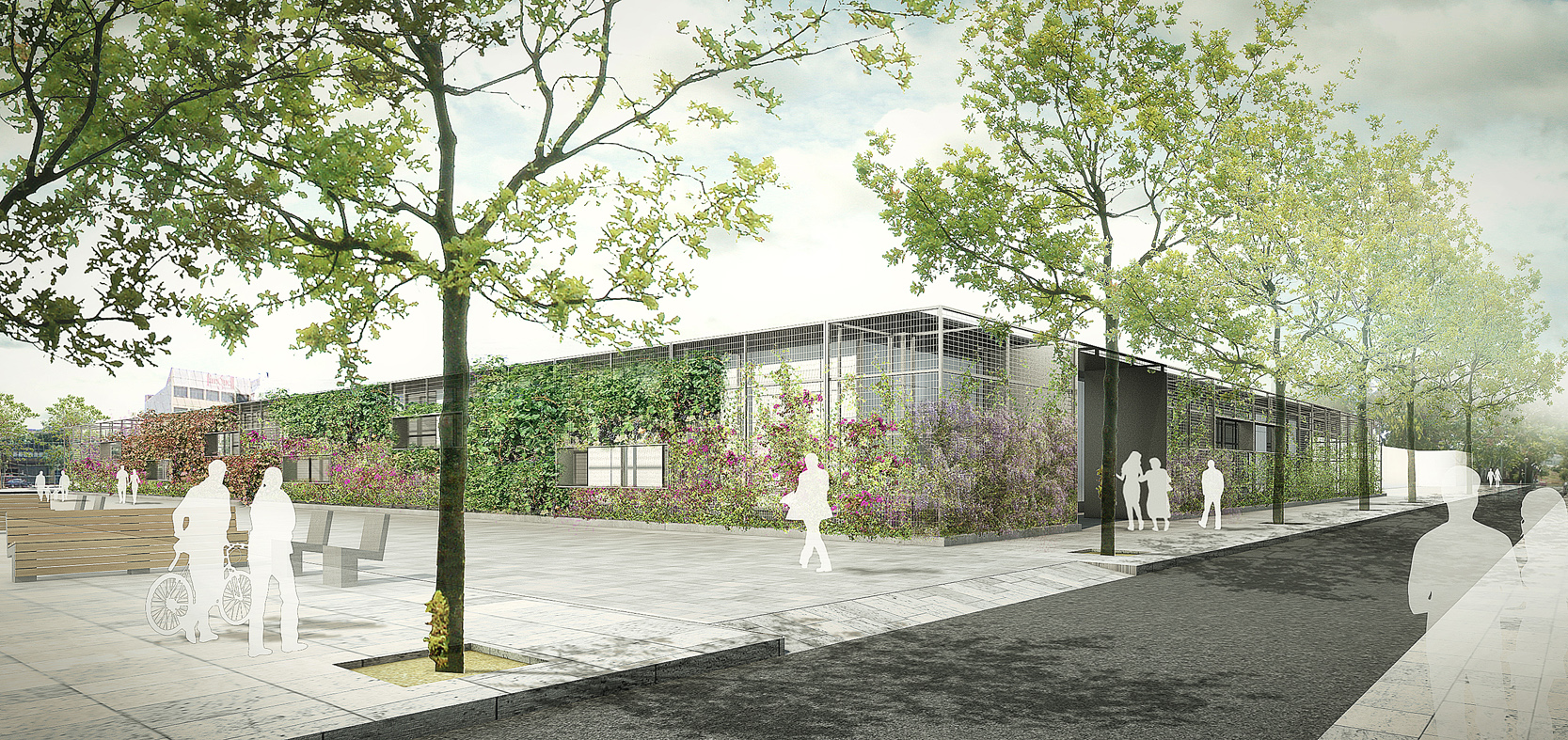 Indicators
Evolution of the irrigated green surface in m2 (red line), and mains water consumption in m3 (black line) ( 1994-2008 )