Office material
The standardisation of office material used by Barcelona City Council includes environmentally friendly articles.
Office supplies refer to the typical small articles kept on desks for daily use. Although a single marker pen, for example, has a very low environmental impact, the high total amount of these products demands the consideration of environmental criteria.
Some products - glues, correcting fluids and felt-tips - may also contain toxic substances such as organic solvents. A selection using environmental criteria - water-based products, refills and easily recyclable products - leads to a reduction in the consumption of materials, energy and waste and avoids potential health risks.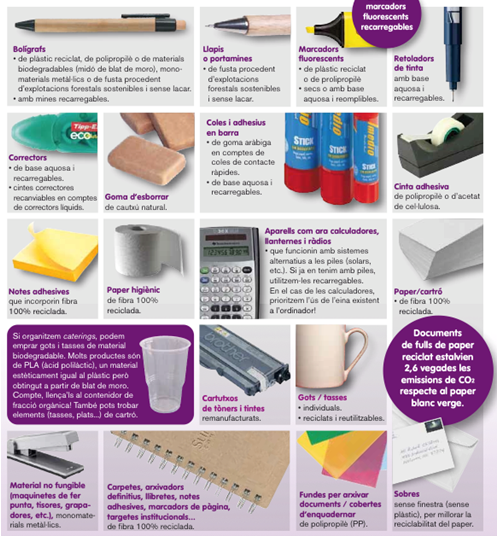 Indicators
2012


Original

Remanufacturated

Units

%

Units

%

Inkjet cartridges

1.152

100%

0

0%

Toners

2.222

70,74%

919

29,26%