Computer equipment
The Barcelona City Council works since 2001 on the inclusion of sustainability criteria in the computer equipment acquisition. The contract for the printing, scanning and copying service in the Ciutat Vella and Les Corts Districts (2014), for example, incorporates as minimum requirements the automatic double printing function, the recycled paper use guarantee, the energy efficiency criteria of the Energy Star and levels of noise emission lowers than 75 dB(A).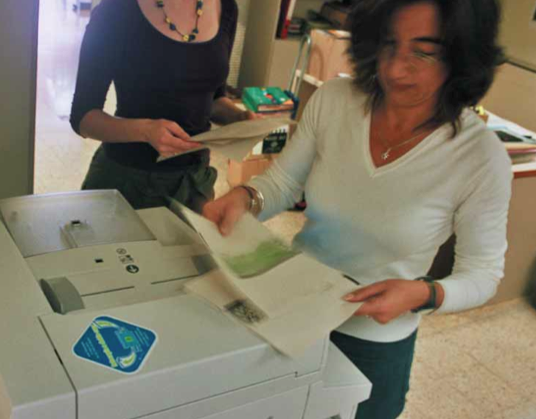 The Technical Instructions for the Application   of Sustainability Criteria to Computer Equipment (2015) have the aim of establishing the minimum environmental standards and aligning the equipment acquisition in the different departments and services. In particular, the instructions establish specific criteria for multifunctional devices, workstations with the objective of:
Reduce the energy consumption linked to equipment use.
Reduce all types of emissions (sound, electromagnetic, harmful substances, etc.) that might affect the environment or human health.
Minimise  the  impact  from  waste,  in  particular  from  consumables,  encouraging  reuse  and recycling.
In addition, the instructions are a first step towards the fulfilment of ethical criteria in the equipment manufacturing and oblige tendering companies to commit themselves to adopt measures to guarantee transparency and good labour conditions, respecting the fundamental International Labour Organization (ILO) conventions throughout the value chain of the delivered products.