Events
The organisation of sustainable public events provides a good opportunity to make the City Council's commitment more visible. They are a very effective way of promoting more sustainable habits among the participants.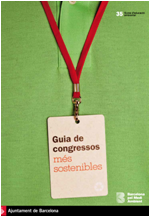 The Techical Instructions for the application of the sustainability criteria to events establish the sustainability criteria to be incorporated into the following elements included in the organisation and holding of an event:
General management of the event
Communications, dissemination and merchandising
Cleaning and waste collection
Catering services
Mobility and transport
Spaces, facilities and accomodation
Awareness raising and training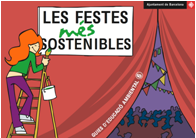 The greening actions carried out at some events during the Festival of la Mercè and the + Sustainable City Council Convention are good examples.